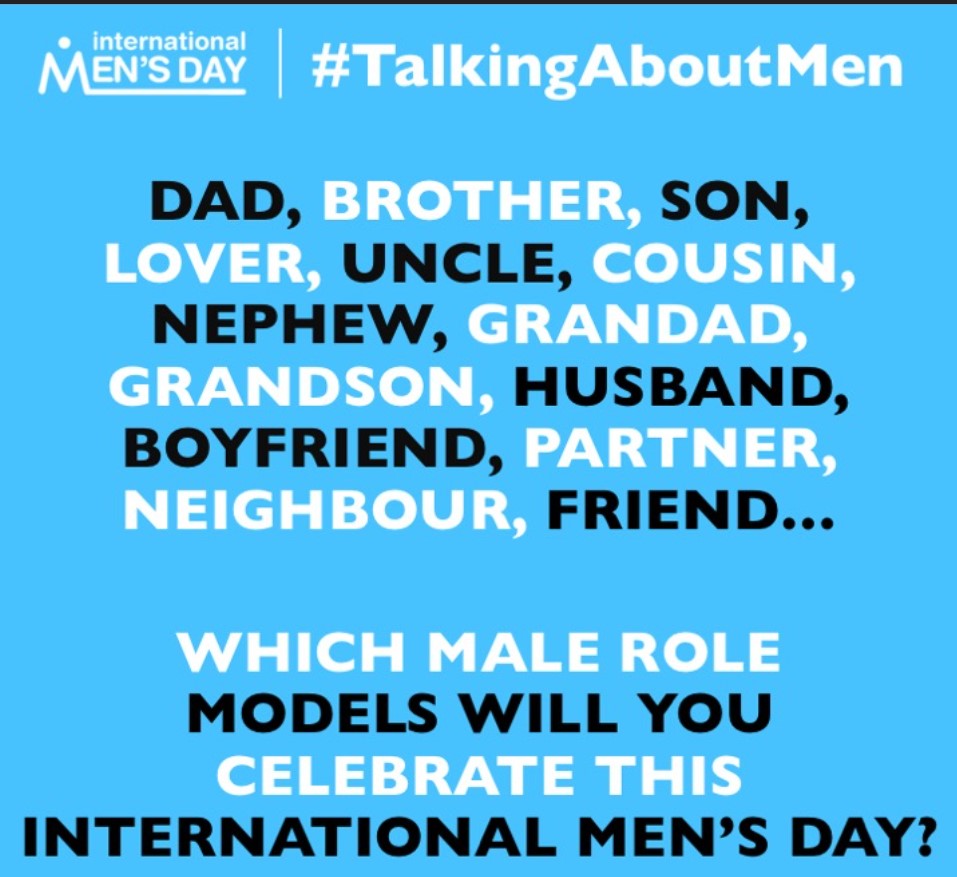 Over the past few years, we have often been asked:
Is there an International Men's Day?
Yes, there is an International Men's Day (IMD). It is celebrated on 19th Nov each year.
Why is International Men's Day not celebrated with the same focus, pomp and show as International Women's Day.
Sadly, very few people seem to be aware that there is an International Men's Day (IMD). Among other things, this lack of awareness has probably led to IMD not being celebrated.
We believe that if organizations want to improve inclusion and representation of women then they need to actively engage with men. And celebrating IMD is one of the ways to include men in the conversation. We can not create self-sustaining inclusive organizations if we ignore groups of people, even if they are the majority group.
This year, a month before IMD2021, we asked people to share what they are planning for that day. In response, instead of IMD plans, we were overwhelmed with requests for ideas on how to celebrate the day.
Based on our and others' experience, here is a list of things you can do to celebrate the positive value and impact men have on their families, teams, and communities.
Here are some ideas on how to celebrate IMD2021
Communicate and educate people about IMD

Talk about the history, need, challenges and biases that men face, tips to navigate past these, common male stereotypes and microaggressions

Talk about the challenges and shared responsibilities of parenting and care-giving
Run competitions / events that break stereotypes about men

Celebrate Allyship

Institute and distribute Allyship awards
Have people create short videos of the men in their lives (past and present) who they admire the most and why or men who have helped them push their careers forward

Participate or initiate IMD events within the company or industry

Have panel discussions / fireside chats / expertise sharing sessions by successful leaders
Run competitions that celebrate the value and impact of men through photography, poetry, skits, painting, posters…
Run group engagement events such as cricket / football matches

Review all the ways you have celebrated International Women's Day (IWD) and do the same for men on IMD

Have a communication strategy and nudge plan to ensure that people do not forget about men, their value & impact and their challenges

Talk about and help address men's health issues both physical and mental

Create and run support groups to help men overcome common health and lifestyle challenges – improve heart health, give up smoking / drinking, weight loss, relationship counselling, etc.

Help men build skills to improve career trajectories such as personal branding, executive presence, motivating and inspiring teams, etc
As an individual you can:

Reconnect with the men you admire and respect. Call or meet them and let them know how important they are to you
Get men together and have a celebration. Or arrange networking or meet & greet events
Share your admiration of your male co-workers with their families – send an email or a card, have a call, record a message

Don't forget to share your IMD celebrations with your customers, partner organizations, vendors / suppliers, friends etc. using multiple channels including on social media
So…..How are you planning to celebrate International Men's Day?